OUR COMPANY
The Strickland Group, Inc. is a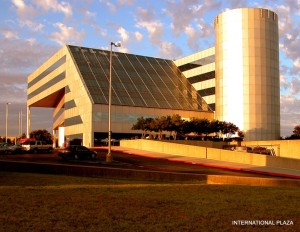 team of enterprising consultants whose talents and experience extend across a broad scope of Information Technologies.
We provide our services to all spectrums of the business world. Our clients choose to partner with us because we provide value to their organizations by solving their business problems. We take pride in our ability to meet the objectives of our clients and to provide solutions that add value to the bottom line.  Our areas of expertise are:

NETWORK INFRASTRUCTURE – The Strickland Group has expertise in design and implementation of Information Systems architecture including network design, server systems design, virtualization architecture, operating system configuration, router / switch / firewall programming, server monitoring and management and help desk solutions.  Our Network Operations Center team based in Fort Worth, Texas works with clients small and large for all their Information Technology needs.
CUSTOMIZE INTRANET/EXTRANET DEVELOPMENT – The Strickland Group also has expertise in web/database applications.  TSG can design customized web-based business tools tailored to help your company accomplish its business objective and corporate goals.
SOFTWARE INTEGRATION – The Strickland Group has extensive experience in integrating software systems on the Microsoft platform.  We have extensive experience with Microsoft SQL Server, Web Services, Application Programming Interface and standard methods by which to facilitate the communication between software applications across multiple disciplines.
TESTIMONIALS
"The Strickland Group provides excellent IT support. They are able to take a lay person's description of a problem or need and implement a solution that works consistently with our network system. The Strickland Group takes the time to explain the process, and is patient in guiding end-users as needed. They are extremely knowledgeable, and provide excellent support for our systems."
Beth M. – Client
"The Strickland Group has provided IT service to our real estate development company over the last few years. We rely on their expertise and friendly service every time we have issues with our computer system. We enjoy a great relationship with this company."
Phillip P. – Client
"Our company has utilized the services of The Strickland Group throughout the last several years. We have found them knowledgeable, eager to please, and dependable. The Strickland Group cares about the work they do."
Elaine P. – Client
"The Strickland Group has been working with our company for several years. I appreciate their responsiveness, knowledge, patience, and ability to help people who do not have any technical background through all the complexities of network issues. The Strickland Group has been creative, inventive and are very thorough in the implementation of new technologies into our network. I highly recommend The Strickland Group."
Terri R. – Client